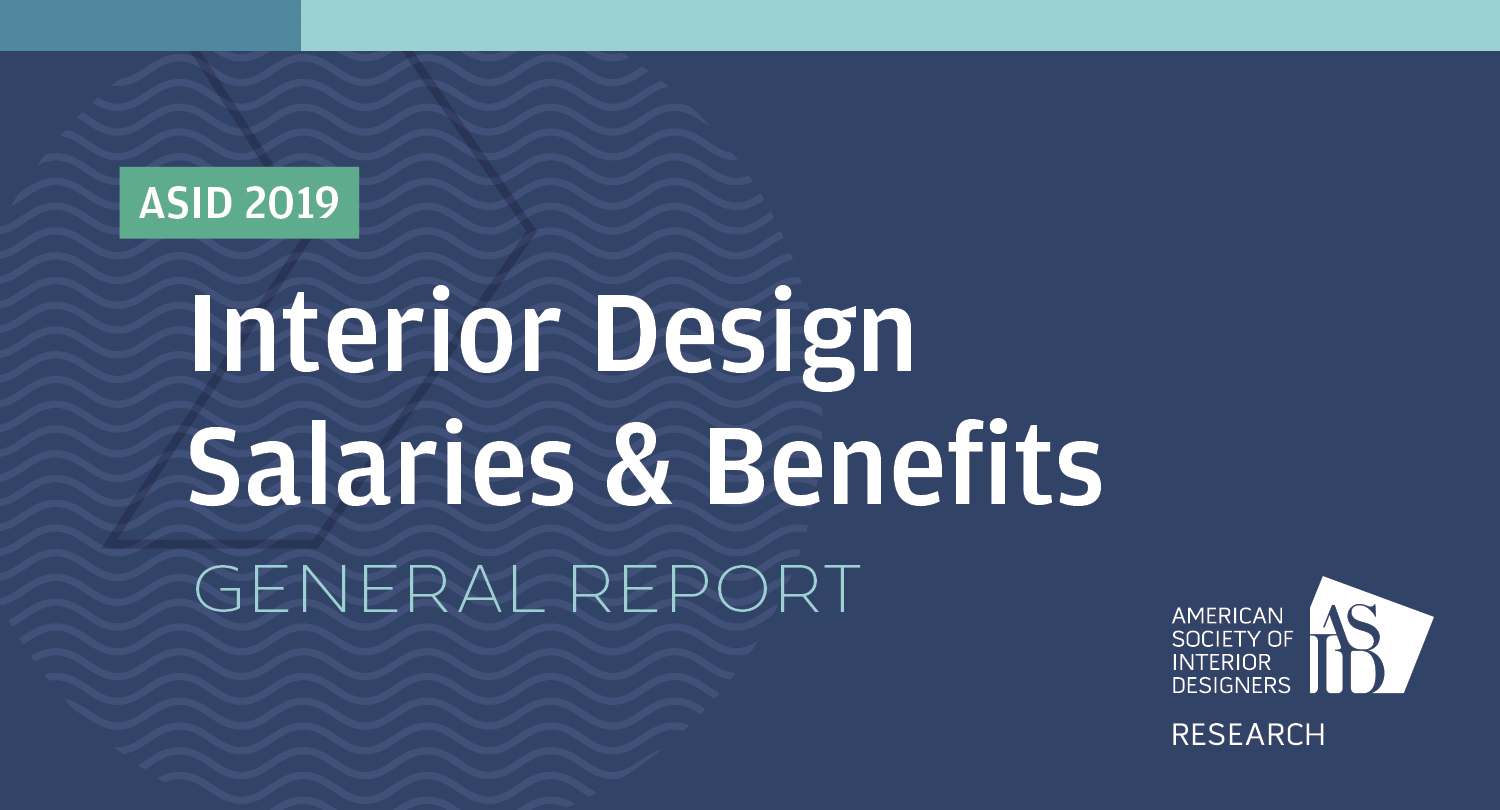 The world is a competitive marketplace. As a profession that provides specialized services and requires a variety of both hard and soft skills, professionals in the interior design field must craft their competitive edge with unique characteristics and skill sets that will lead to success in the profession. Employers must understand and identify these characteristics to attract, retain, and grow talent.
The purpose of the ASID 2019 Interior Design Salaries & Benefits General Report is to empower the interior design professional with the tools to design their own purposeful career, and for employers to generate creative fuel that supports professionals and advances their businesses. The report provides an overview of the interior design business and today's professional using data collected from the ASID Compensation and Fee Benchmarking survey. Subsequent reports will provide deeper analysis with additional focus on career opportunities and firm characteristics.
KEY HIGHLIGHTS
The median salary for interior design professionals is $70K, while the median hourly rate is $30 per hour. The median salary for sole practitioners specifically is $50K.
A gender gap in pay exists, especially at higher job levels. Males were typically at higher job levels with a median salary $19K higher than females.
Firm specialization can result in salary differences. The median salary is $14K higher at commercial firms than residential firms.
Education degrees have an impact on salary. The median salary for survey respondents with a Bachelor's degree is $17K higher than those with some college education and no degree.
NCIDQ certification makes a difference. The median salary is $16K higher for NCIDQ certified designers as compared to those not currently holding any type of certifications or credentials.
Work satisfaction in general is high; however, professionals were significantly more satisfied with their position compared to the overall interior design profession.
The firm plays an essential role in nurturing talent that further advances the profession.
Professionals, firms, and the industry must work together to cultivate the creative and meaningful design that impacts lives.
GENERAL REPORT ONLY
General Report Non-member price: $150
General Report Member price: $50
BUNDLE
General Report, Career Report, Firm Report (Career and Firm Reports to follow in Summer 2019)
Bundle Non-member price: $475
Bundle member price: $150
SUPER BUNDLE
Super Bundle Non-member price: $675
Super Bundle member price: $150
CAREER REPORT ONLY (COMING SUMMER 2019)
Career Report Non-member price: $200
Career Report Member price: $75
FIRM REPORT ONLY (COMING SUMMER 2019)
Firm Report Non-member price: $200
Firm Report Member price: $75
*Not an ASID member? Join today to save on these reports and gain a professional advantage through the amazing benefits of ASID membership.