We're not designing places to live. We're designing how we live.
Leading research demonstrates that the way our buildings are designed, constructed and maintained has a profound impact on how we live. When we design our buildings, we define how we sleep, what we eat and how we feel throughout the day. ASID is dedicated to leading the conversation on integrating health and wellness in the built environment.
Administered by the International WELL Building Institute (IWBI)™, the WELL Building Standard® is the world's first building standard focused exclusively on human health and wellness. Through a partnership with IWBI, ASID members receive an exclusive discount on registration for the WELL AP exam, exam prep workshops, and self-guided plans.
Learn to leverage your design talents to foster healthier lives by becoming a WELL AP today.
BE WELL. BE A WELL ACCREDITED PROFESSIONAL
The WELL Accredited Professional (WELL AP) credential denotes expertise in the WELL Building Standard™ (WELL™) and a commitment to advancing human health and wellness in buildings and communities. Becoming a WELL AP gives you the opportunity to become an ambassador for public health and design spaces that empower people to eat, sleep, work out, perform and feel their best.

IMPROVE HEALTH
Become an expert in using design strategies to optimize people's sleep cycles, nutrition choices, fitness routines and more.

GROW YOUR EXPERTISE
Global adoption of WELL is accelerating: By becoming an expert in healthy building, you'll have the opportunity to deliver new value to your clients and tap into a rapidly expanding market.

GAIN A POWERFUL NETWORK
Get exclusive access to a powerful network of design leaders, corporate wellness advocates and health-focused clients rallying behind wellness.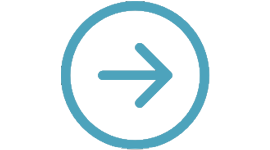 LEAD CHANGE
Become an advocate for a cutting-edge approach to healthcare demonstrating that environmental determinants of health are essential drivers of well-being.
THE ROAD TO WELL AP
ASID and IWBI announced their partnership and the new WELL AP exam registration and preparation bundles at Greenbuild, the world's largest sustainability conference. In recognition of that event, we're offering our members exclusive pricing on WELL AP packages.
$999 Member
$1,099 Non-Member
ASID WELL-Faculty Led Workshop Bundle
Start your exam prep with a in-person workshop and continue your journey with a robust and learner-centric eTextbook and streamlined test-day registration.
ASID WELL-Faculty Led Workshops
A one day comprehensive exam prep workshop taught by our leading WELL-Faculty that will provide you exclusive resources to prepare for the exam.
WELL AP Exam Registration
An exam designed to test general knowledge of the WELL Building Standard™ and strategies to advance human health and wellness in buildings across the globe.
ATP Exam Prep eTextbook
A comprehensive electronic eTextbook including a suite of digital learner resources that provide a thorough review of the principles and content within the WELL Building Standard.
IWBI Study Plan
A self-paced, interactive, end-to-end, digital exam preparation module including over 30 study sessions.
Self-Guided
Fast-track your exam prep with planned study sessions, easy-to-use prep materials and streamlined test-day registration.
Includes WELL AP exam registration, ATP exam prep eTextbook, and IWBI study plan.
Exam Registration Only
Get started with discounted WELL AP exam registration.
For More Information About My Blog Post, Click Here!